About EDWI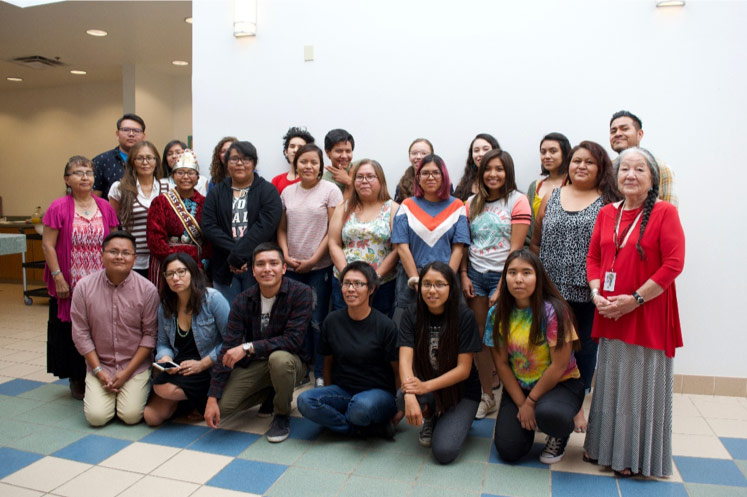 Origin
In 2017, the Navajo Women's Commission entered into a partnership with Navajo Technical University (NTU) to develop a creative writing summer program. The Commission set literacy as one of its organizational goals and chose to partner with NTU in recognition of their numerous creative writing programs including their Bachelor of Fine Arts in Creative Writing and the Navajo Nation Poet Laureate program. Since the Emerging Diné Writers' Institute's (EDWI) inception, leadership has been shared by Co-directors Manny Loley, Diné writer and Adjunct Faculty in the School of Arts & Humanities, and Vivian Arviso, former Chair of the Navajo Women's Commission.
Now, the 2019 Emerging Diné Writers' Institute is funded by Navajo Technical University and a grant from the American Indian College Fund.
Institute Overview
EDWI aims to motivate and expose Diné high school and college students and community members to acclaimed Diné authors, writers, and local publishers. Participants improve their creative writing ability, work within various genres and forms, and foster an interest in our people to tell their own stories.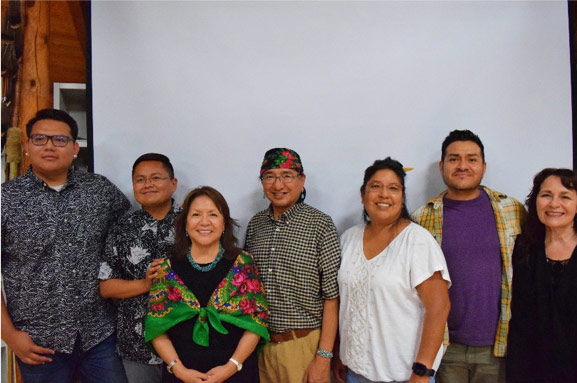 EDWI in 2018 was a week-long series of workshops featuring Diné writers Dr. Laura Tohe (Navajo Nation Poet Laureate), Rex Lee Jim (Diné poet, scholar, and former Navajo Nation Vice President), Esther Belin (Diné poet), Orlando White (Diné poet and Diné College faculty), Jake Skeets (Diné poet, Diné College faculty, and winner of the National Poetry Series), Byron Aspaas (Diné non-fiction writer), Chili Yazzie (Diné poet, environmental activist, and Navajo Nation Chapter Government Official), Jacqueline Keeler (Diné national activist and journalist), and Philmer Bluehouse (Diné Medicine Man and oral storyteller). We also hosted visiting writers Dr. Kimberly Blaeser, Professor at the University of Wisconsin-Milwaukee and Wisconsin Poet Laureate 2015-2016, who taught several workshops and gave a reading.
More Writing Scholar Testimonials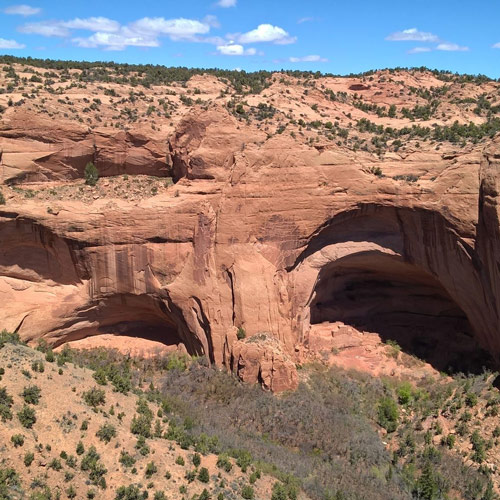 Amber Begay
2018 Writing Scholar
"I learned so much about our [Diné] culture that I did not know of before. I learned ways to improve my writing. You will learn these too! You'll also learn ways to open your mind and set your thoughts free. It was comforting being surrounded by other Diné, listening to their work."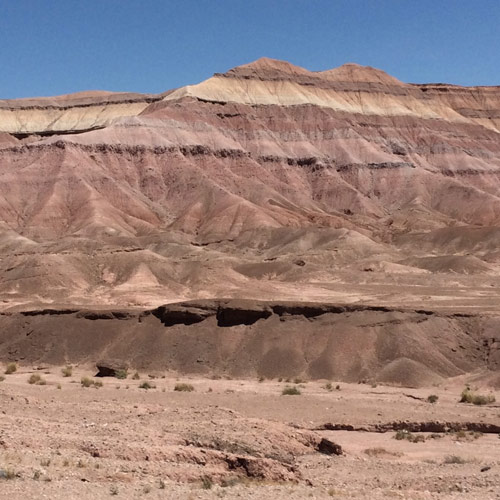 Tiara Yazzie
2018 Writing Scholar
"Attending the Institute will truly help evolve your writing, even if this is the first time you've written anything. If you have stories to tell, you should share them with the world instead of hiding them. Also, don't be afraid to share your stories about your culture. That's what our communities need."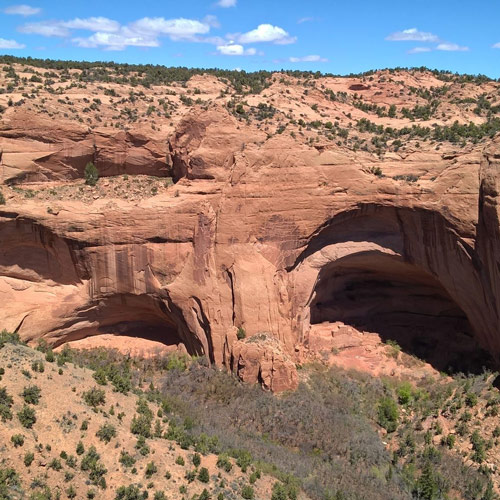 Parent of a 2018 Writing Scholar
"This 5-day program will help you define, facilitate, and strengthen your writing as a Diné writer. With Diné aspects of teaching and lifeways, you will be immersed in a full range of writing techniques and storytelling from distinguished faculty and editors. This program will help you come out with a very different perspective—a Diné way of writing and thinking."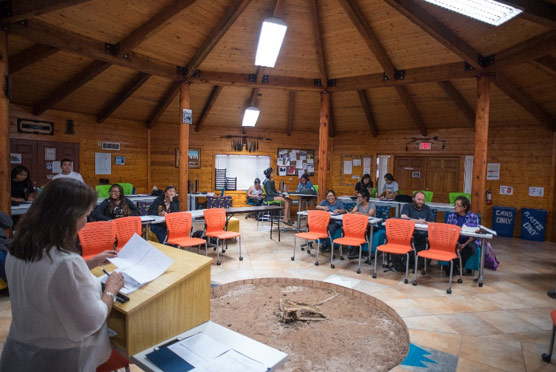 How the Institute Works
EDWI has both a Writing Scholar agenda and a public agenda. The Writing Scholar agenda includes evening workshops and readings as well as trips to the Navajo Nation Zoo, Navajo Nation Museum, and other regional locales. Navajo high school and college students interested in participating in the Writing Scholar agenda must apply for a Writing Scholar position. Applications can be found here. We are accepting only 20 high school and college students for Writing Scholar positions.
If you are not a current high school or college student and want to attend EDWI, you can attend as a general participant. All you need to do is show up on the first day of the program and register. This event is free to the public. Upon registering, you will receive an agenda and additional items.
If you are accepted into the program as a Writing Scholar, you will receive an email a few weeks before the program with additional instructions and information.